Future West Point Cadet Receives ROTC Scholarship
North Phoenix Prep May 23, 2023 -
North Phoenix Prep class of 2023 scholar, Truman Nack, will study Mechanical Engineering at the U.S. Military Academy at West Point this fall. West Point's mission is to educate, train, and inspire the Corps of Cadets so that each graduate is a commissioned leader of character committed to the values of Duty, Honor, Country and prepared for a career of professional excellence and service to the Nation as an officer in the United States Army.
Truman, who served his high school as NPX Senate President, will join other exceptional students in a unique collegiate environment unmatched by other schools. Unlike regular colleges, West Point's admission process has more scrutiny to ensure they are admitting only the absolute best.
In addition to his acceptance into West Point, Truman was also named a recipient for the Naval Reserve Officers Training Corps (NROTC) Scholarship. This highly competitive national award offers full tuition, stipends, summer training cruises, and more while preparing students to serve as a Naval Officer.
"My senior quote was, 'Show me your friends, and I will show you your future. The people you're hanging out with today are shaping the person you will become tomorrow,'" said Truman. "I firmly believe this, and I know that if I was not surrounded with the people and support that I have had at NPX Prep, I would not have gotten nearly as far as I have. My coaches, teachers, and friends have influenced me for the better in ways that I cannot even comprehend. The environment and culture are very different from any other type of school, and for that, I will be forever grateful."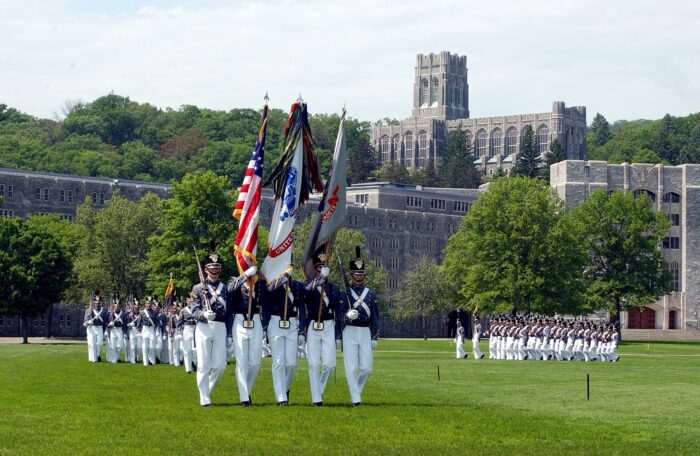 While Truman sung the praises of his school, the faculty had some great things to say about him as well. "If someone asked me what word comes to mind when I think of Truman, easy answer: grit," said Rocky Marquez, Physics Faculty. "While perseverance has no doubt contributed to Truman's success, I find the effort that Truman puts into cultivating relationships to be his most admirable quality."
"Our nation's institutions seek honorable and dedicated youths to exemplify their virtues," said Humane Letters Faculty, Ryan Fleming. "However, its chosen leaders must of a necessity be those capable of contemplating and sanctifying the honor and the ideals which led our country to become the beacon and defender of democracy it is now. I firmly believe that Truman Nack is such a young man."
Truman's College Counselor, Sheila Conner, provided support through the intense application process. "Truman is a compassionate, servant leader at heart. He's also a social butterfly on campus – naturally gifted at building community as our Senate President, a talented athlete and admired classmate."
Do you have a story or know of a story that you would like to see featured at Great Hearts?  Please contact jason.moore@greathearts.org.